Jetso.com.hk launched the "Jetso Free Gift" program with the Hong Kong Broadband Network Limited (HKBN).
The program started from 31rd August, 2011 and ended in 2th September, 2011.
Within the promotion period, Jetso.com.hk has given out 500 free trial accounts of for Jetso.com.hk users. With this free trial account, users are entitled to use the services of the HKBN MusicOne (a HD online music platform) and bbWI-FI (Wireless broadband service) for two months.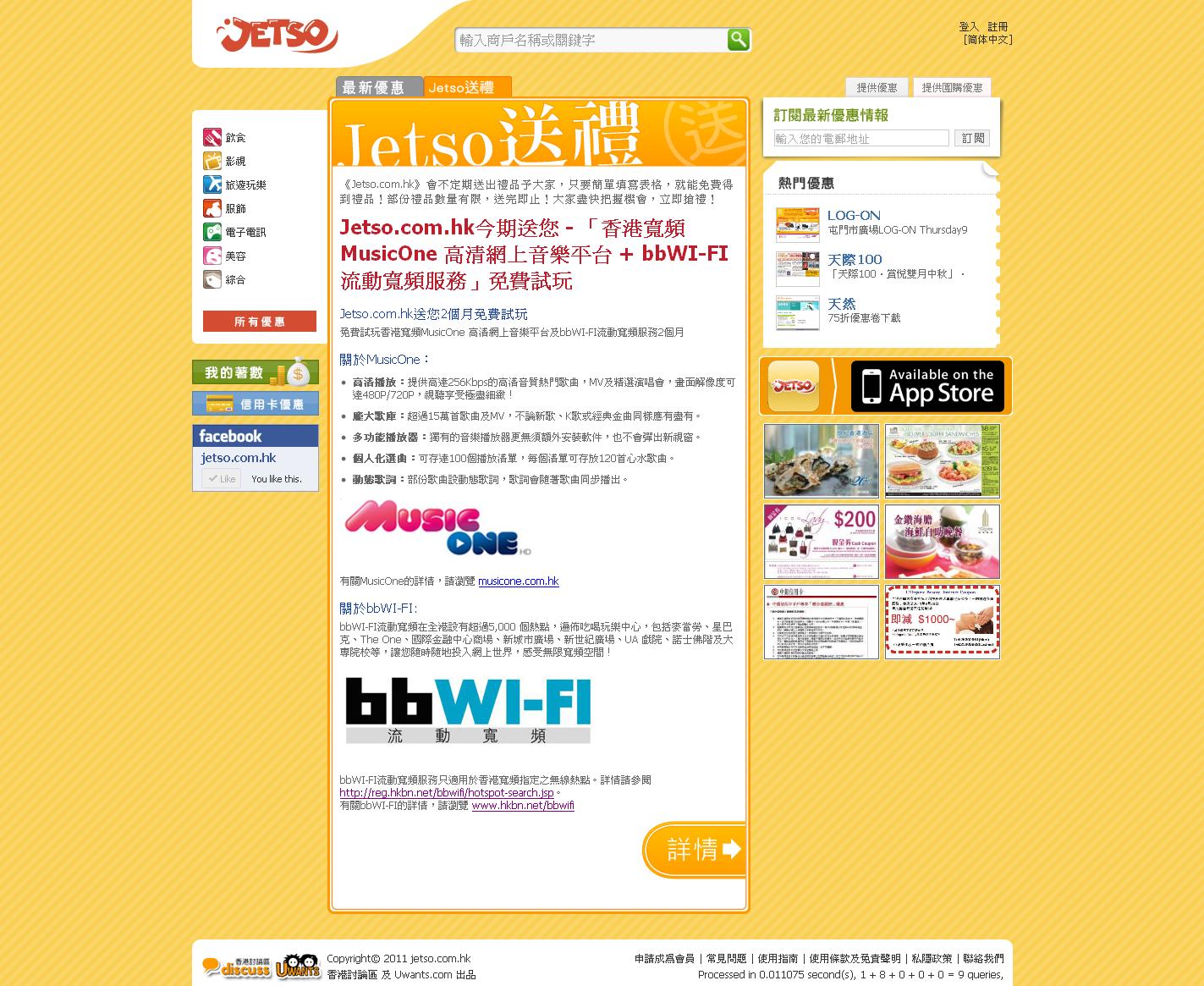 https://www.networld.hk/wp-content/uploads/2015/04/Jetso_ProductPage.jpg
1165
1423
2011-09-05 16:46:41
2015-04-13 16:51:29
Jetso.com.hk "Jetso Free Gift" program gives out free trial accounts of HKBN