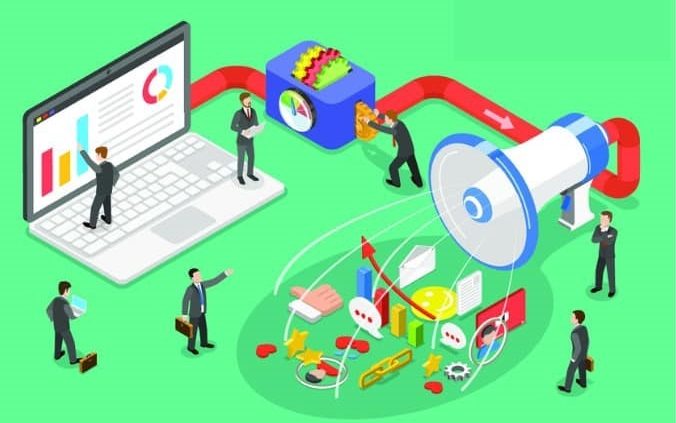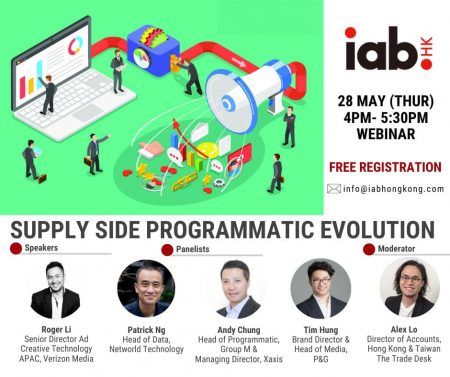 Publishers have experienced changes in the way their inventory is managed, optimized and sold in recent years. Patrick Ng, Head of Data from Networld, is one of the speaker on the webinar of Supply Side Programmatic Evolution organized by IAB HK. Thank you IAB HK & Speakers bring us this webinar with fruitful content to learn together how to address the customer needs, how to solve the brand problems and business challenges.
Topic: Supply Side Programmatic Evolution
Date: 28 May 2020 (Thursday)
Time: 4pm – 5:30pm HKT
Language: English
Speakers:
1. Patrick Ng, Head of Data, Networld Technology
2. Roger Li, Senior Director, Ad Creative Technology, APAC, Verizon Media
Panellists:
1. Andy Chung, Head of Programmatic, GroupM & Managing Director, Xaxis
2. Patrick Ng, Head of Data, Networld Technology
3. Tim Hung, P&G, Brand Director & Head of Media
Moderator:
Alex Lo (IAB HK Programmatic Team Lead & Director of Accounts, HK & Taiwan, The Trade Desk)
Discussion topics:
• What are the challenges for publishers activating their inventory via programmatic?
• What does a cookie-less world affect the digital ecosystem?
• How can publishers use their own data to drive value and scale revenue?
https://www.networld.hk/wp-content/uploads/2020/06/100797934_1114718492259867_1675338833748557824_n-2.jpg
446
676
2020-06-01 15:23:27
2020-06-03 10:39:35
IAB HK Webinar : Supply Side Programmatic Evolution