Discuss Weibo has organized the 'Weibo Reward' promotion game during 26th October – 15th November, 2011. By joining the game, participants would have a chance to win a 13 inch, 128 GB Apple MacBook Air which costs HK$9,998.
The game rules are as follow:
Repost the broadcasts of verified Tencent Weibo users together with your comments. Each valid repost scores 1 point. Participant with the highest score will be the winner.
The game has ended successfully and Mr. Ho Man Hei, winner of the game, has won an Apple MacBook Air together with a digital medal shown in his Forum profile.
For more details, please visit:
http://www.discuss.com.hk/viewthread.php?tid=16111180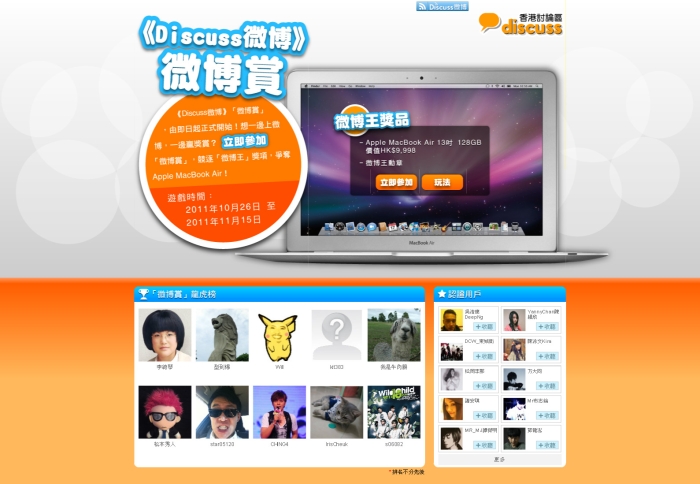 https://www.networld.hk/wp-content/uploads/2015/04/News_20111026_D001L.jpg
484
700
2011-10-26 16:16:05
2015-04-13 16:19:17
Discuss Weibo 'Weibo Reward' promotion game gives out Apple MacBook Air