As the previous MyTour.com.hk game campaign received overwhelming response, MyTour.com.hk and Goldjoy Holidays decided to hold a 3rd round of this game in August.
The game was launched on 1st August 2011 and the enrollment procedure is similar as before. Participants only need to follow some simple steps:
1) Become fans of the MyTour.com.hk Facebook Fan page
2) Share with us a photo with a short caption or an article
Goldjoy offered a Koh Samui travel package (valuing HK$13,600) as the prize of this game. Moreover, all participants who met the game's requirements are entitled a $5,000 Koh Samui travel package voucher.
The game was ended on 29th August, 2011. The winner, Mr. Tang Ching has won the HK$13,600 Koh Samui travel package. He will receive the prize and enjoy his trip with his wife later.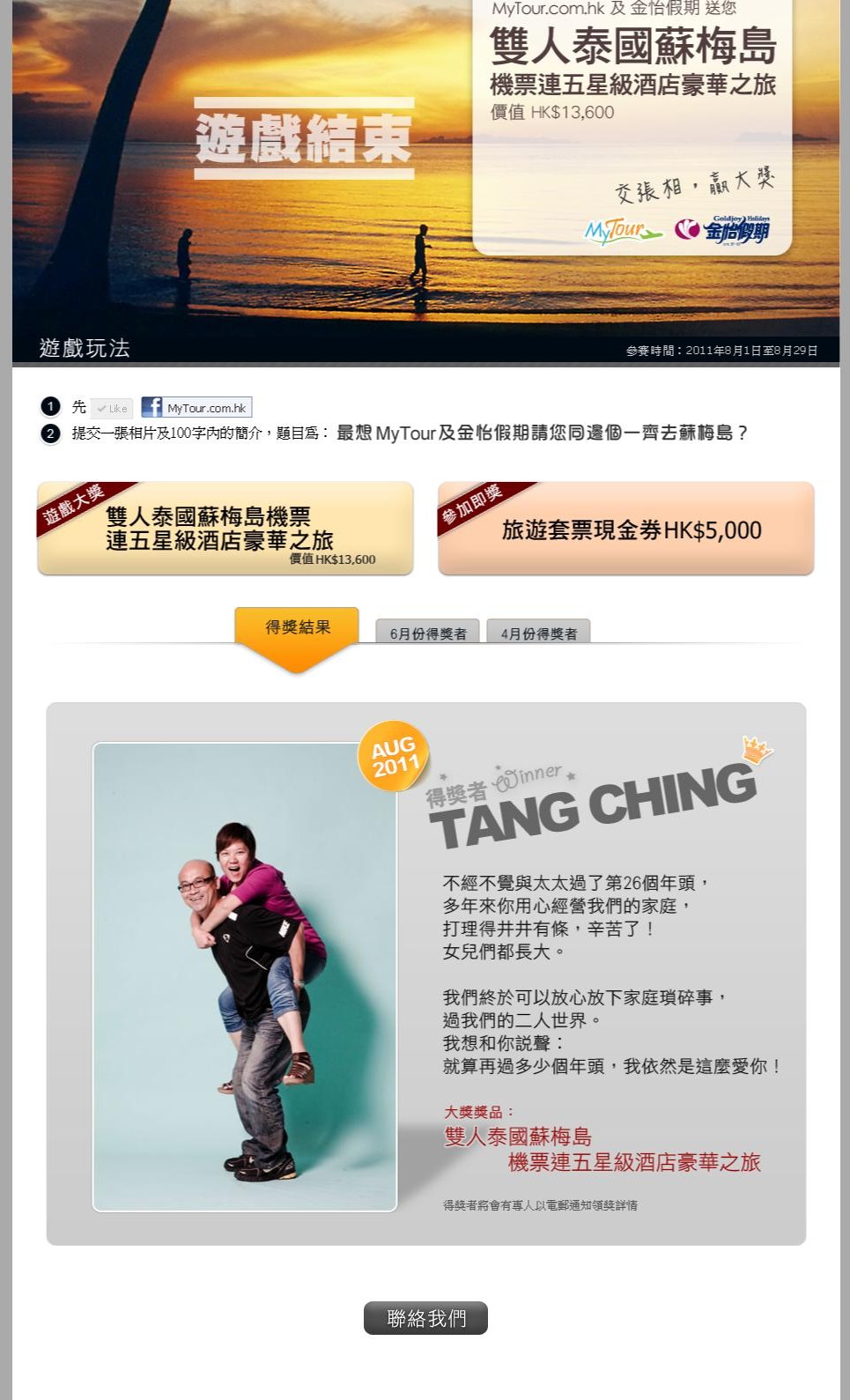 https://www.networld.hk/wp-content/uploads/2015/04/my-tour-foamboard-20110831a.jpg
842
1191
2011-08-01 16:54:04
2015-04-13 16:57:11
MyTour.com.hk game 3rd round ends in satisfaction, winner gets Samui travel package